Sharing is caring
Experts collaborate with Rollz for optimal innovation
It is crucial for a mobility product to meet the needs of the patient and the expectations of healthcare professionals. In order to provide a comprehensive solution to various mobility problems, Rollz is grateful for partnerships with professionals from various fields. By sharing their knowledge, insights, and inquiries with Rollz, they play an essential role in making our products widely applicable.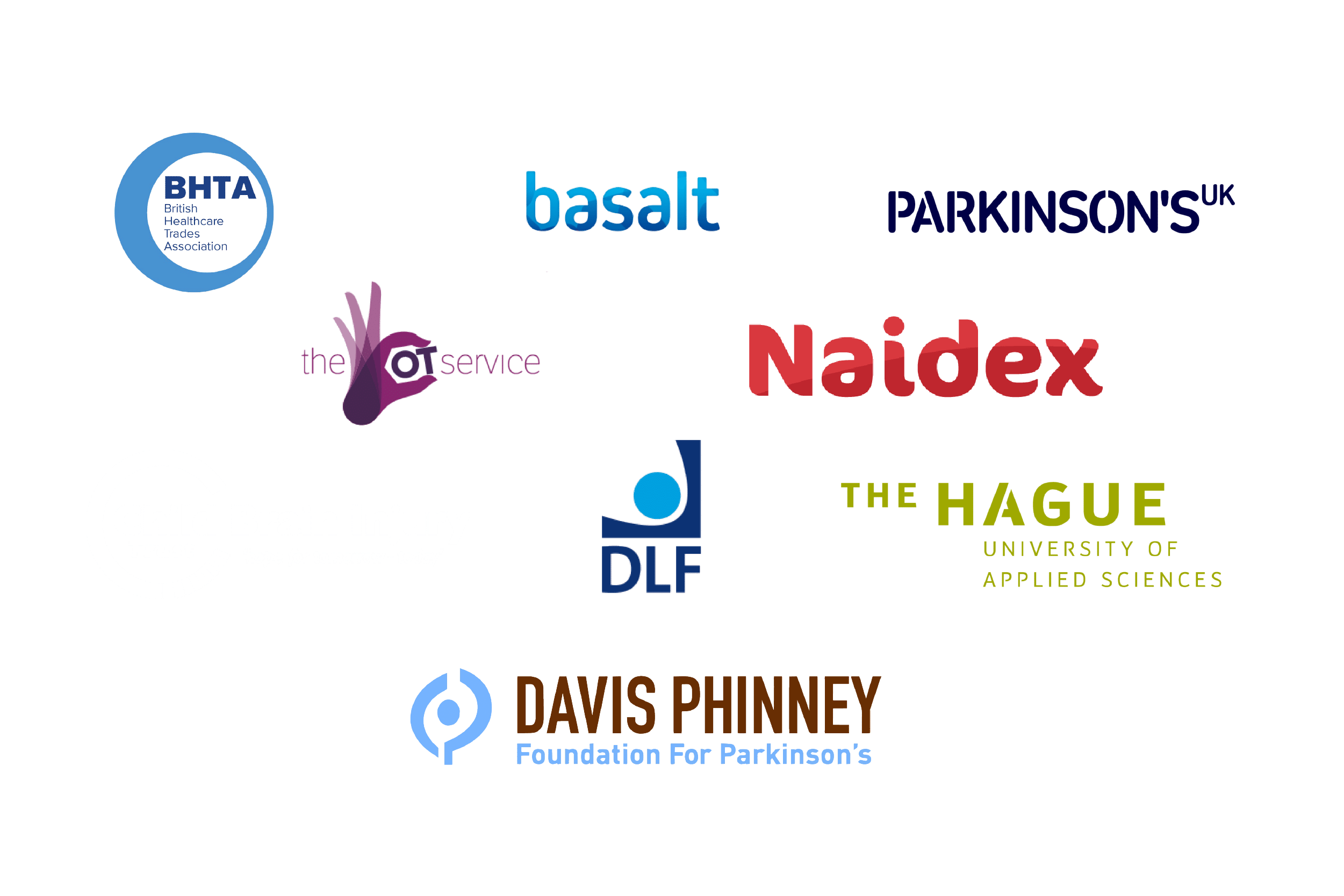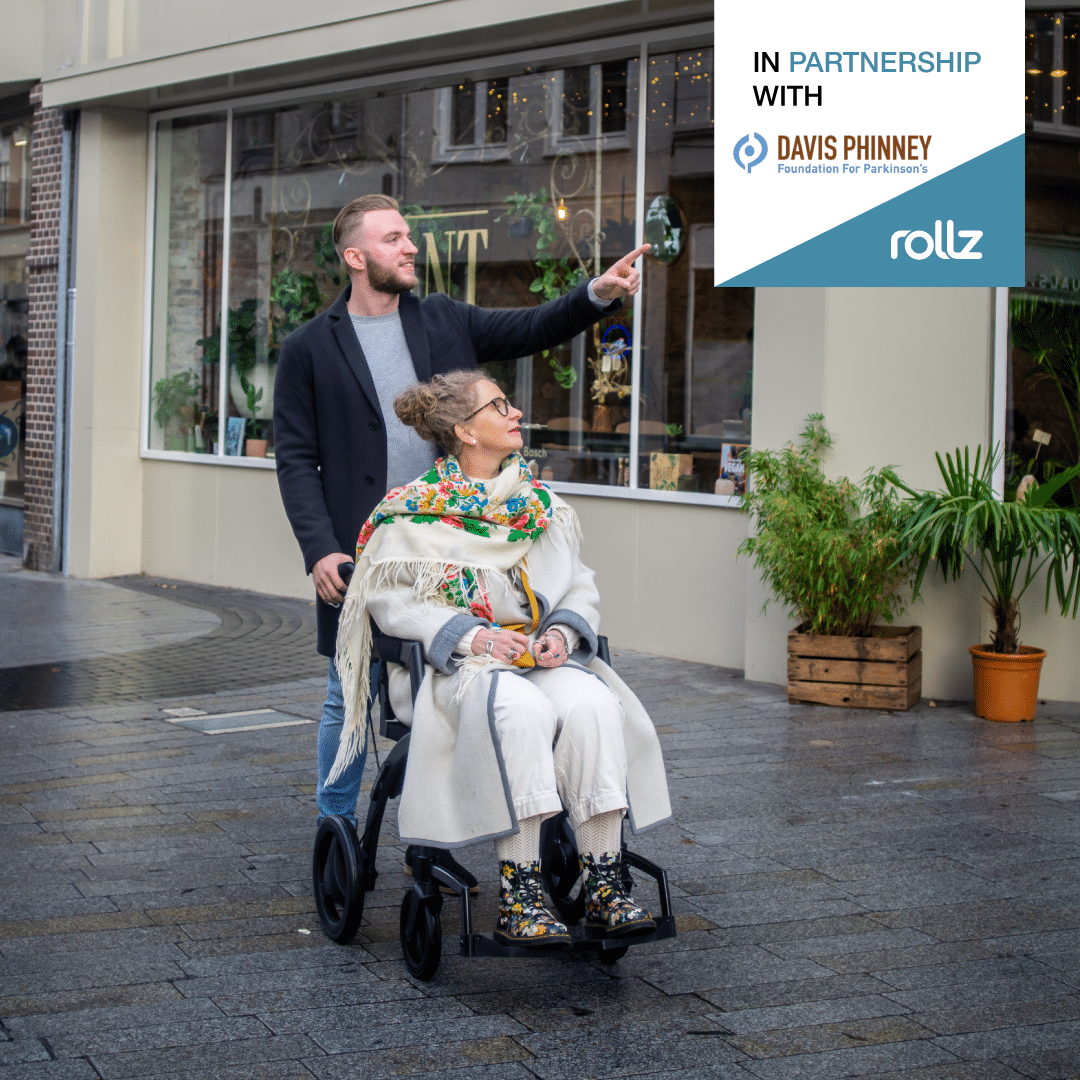 Davis Phinney Foundation
Fighting Parkinson's disease in the USA
Rollz joins Davis Phinney Foundation in their mission to provide information, inspiration, and tools to help people with Parkinson's live well today. Rollz shares the same belief that the quality of life of people with Parkinson's in the USA can be improved by innovative programs and resources.

Richard Cook, Director of Development at Davis Phinney Foundation: "We're excited to welcome Dutch company Rollz International, a manufacturer of innovative, modern rollators, as a new corporate partner with the Davis Phinney Foundation. Coming to the USA, Rollz believes moving contributes to a healthy body and mind. We agree that staying active is a key to living well with Parkinson's."

Discover what people living with Parkinson's write to Davis Phinney Foundation about the most.
Basalt rehabilitation center
The power of rehabilitation
Basalt is a Dutch rehabilitation center with multiple locations in the southwest of the Netherlands. Their ambition is to become the most specialized center in the region, through expertise in rehabilitation knowledge, scientific research, and innovation. These factors allow them to differentiate themselves from regular care providers. One of Basalt's innovative collaborations, facilitated by the Fieldlab Rehabilitation & Mobility, is with Rollz. The goal of this collaboration is to develop a rollator with smart solution for various patient groups. The development process is supported by Basalt's network of potential users. In return, Rollz assists Basalt in providing the best care for their patients.

Klaasjan v Haastrecht, strategic innovation advisor at Basalt: "The collaboration between Rollz and Basalt has resulted in products that perfectly align with the needs of patients and professionals. We look forward to exploring new innovations with Rollz's Research & Development team to further improve patient care."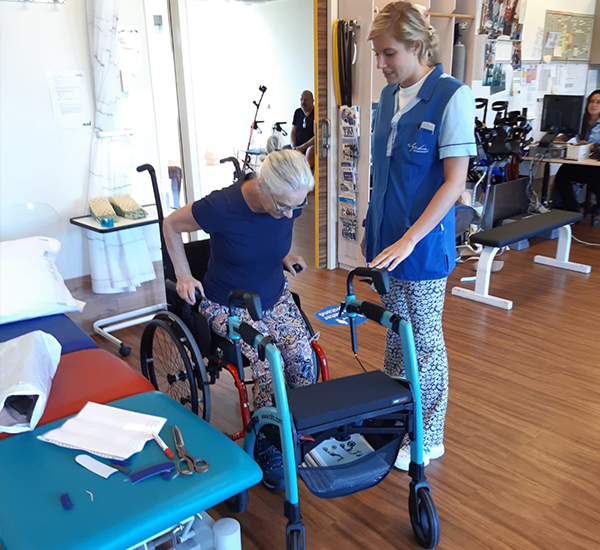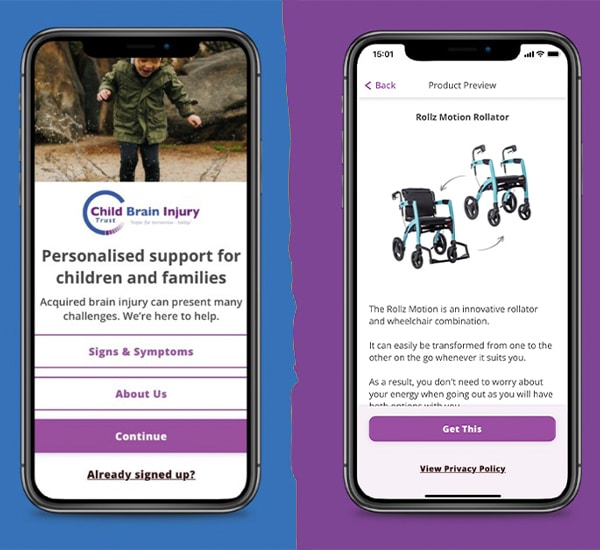 Child Brain Injury Trust
Helping children and young adults in the UK regain their freedom
The Child Brain Injury Trust (CBIT) is a British charity that helps and supports the families of children who have suffered an Acquired Brain Injury (ABI). In 2022 they received more than 630 new referrals and currently work with around 1,500 families. As part of their support to these children, CBIT have developed a Marketplace of products and services that anyone who works with the child can access through an app, which is free to download from Google Play and the Apple Store. Rollz are supporting the Child Brain Injury Trust by being an approved supplier on the Marketplace and working with the families of children with an acquired brain injury.

Mark Holme, Commercial Partnerships Manager at CBIT, said "We are delighted that Rollz have joined the Marketplace in order to help children and young adults regain their freedom with the confidence to get out and about".
The Hague University of Applied Sciences
Let's innovate together
There is a strong collaboration between Rollz and the research group Assistive Technology for Mobility and Sports at The Hague University of Applied Sciences (THUAS). This research group is a part of the Expertise Centre Health Innovation and is dedicated to providing individuals with chronic disorders, mobility limitations, or musculoskeletal restrictions with as many opportunities for exercise and sports as those without limitations. Through the use of technology, the research group focuses on encouraging exercise, optimizing exercise routines, and recording and analyzing exercise data. Rollz's rollator with integrated Smart technology aligns perfectly with the research group's goals.

"Through the collaboration with Rollz, our research and knowledge are immediately implemented into practical solutions, enabling us to assist individuals with mobility limitations in living a more active life. Rollz also provides an excellent learning environment for our students," a researcher from THUAS states.