Promoting a more sustainable approach to mobility aids by designing modular rollators, using durable materials and efficient production methods.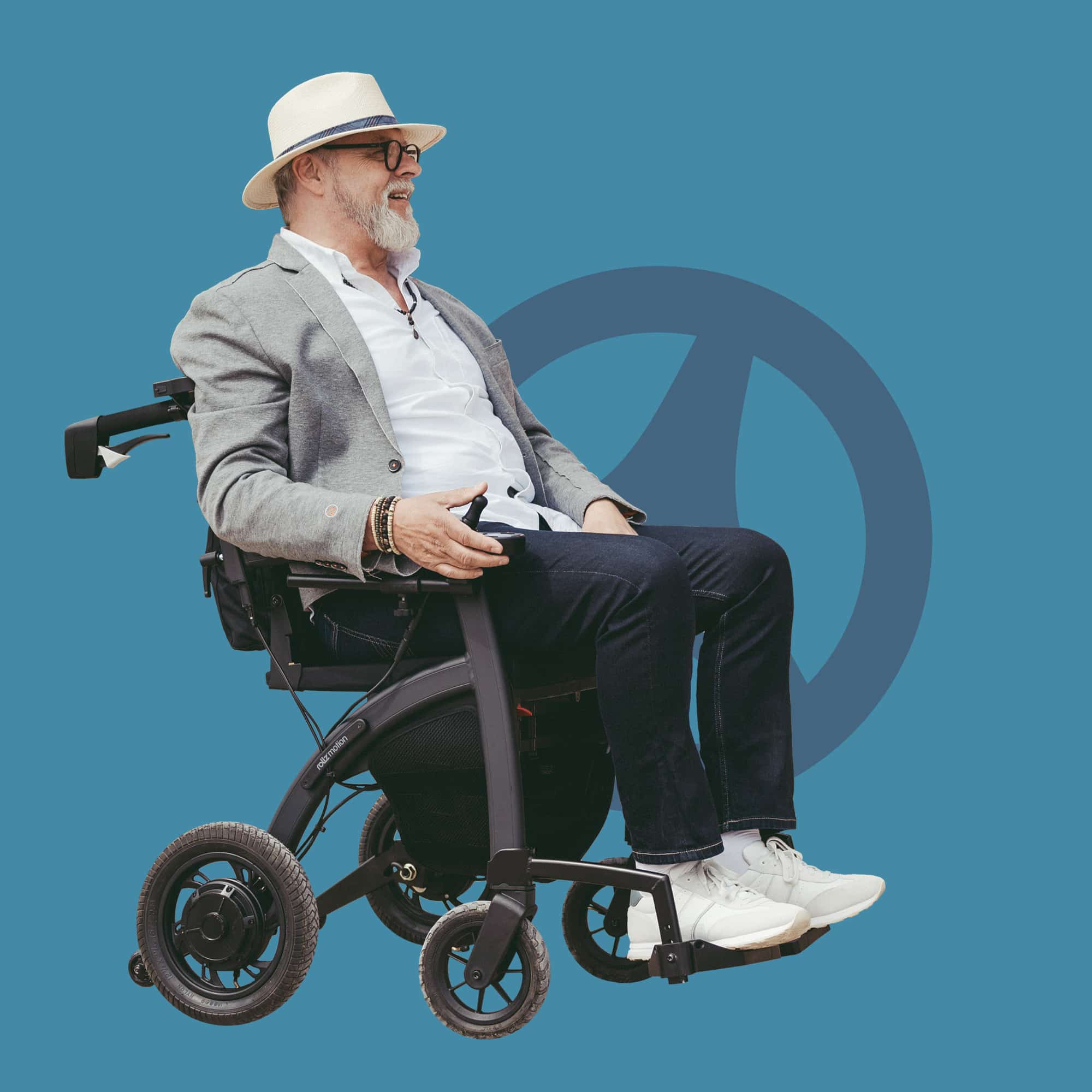 A modular design with a sustainable mission
Eco-friendly mobility solutions
To promote long-term sustainability, it is imperative to advocate for reduced consumerism and prioritize environmentally-friendly production methods. Rollz has recognized these values from the very beginning and contributed with designing modular products that have a longer lifespan.

Rollz's modular system enables customized modifications to meet the changing mobility needs of users. This type of flexibility allows new technologies and features to be integrated easily, which helps extend the longevity of the rollators and reduce waste. Our latest development showcases the efficiency of this system, as it has been designed to cater to three different mobility needs, resulting in a significant reduction of 66% in production. This has contributed towards a more sustainable manufacturing process, which benefits both the environment and individuals.
One rollator for multiple mobility needs
Easy customization
Our team is committed to continuously improving our products and pushing the boundaries of innovation in healthcare. In doing so, while remaining sustainable, we use the Rollz Motion rollator as the baseline for our products, allowing for various add-ons and custom options.

The wheelchair package add-on, for instance, transforms the rollator into a 2-in-1 mobility solution that includes a transport-chair option. The Rhythm module adds features suitable for people living with neurological conditions while the electric kit can transform the Rollz Motion into an electric wheelchair.
By using a modular approach, we are able to apply new developments to existing products, reducing waste, and helping customers save money by not having to purchase new products every time their mobility needs change.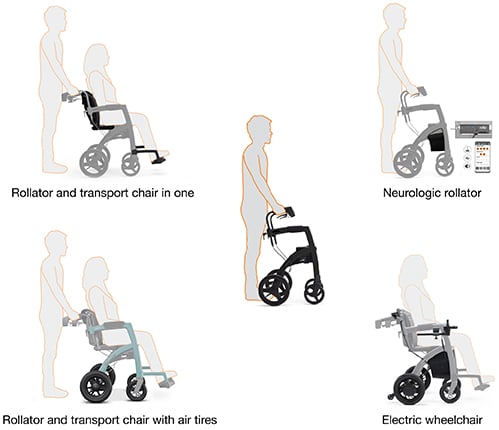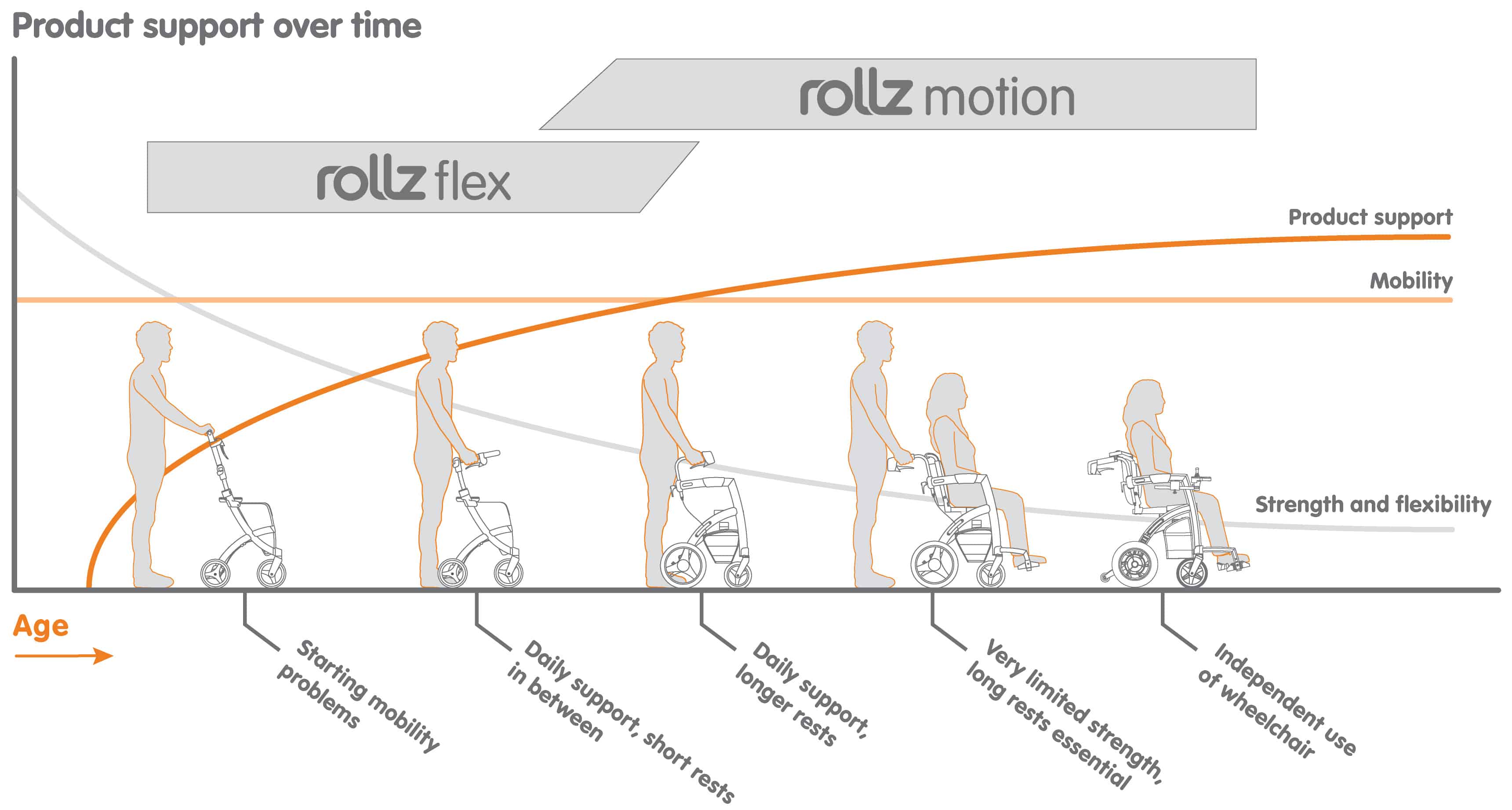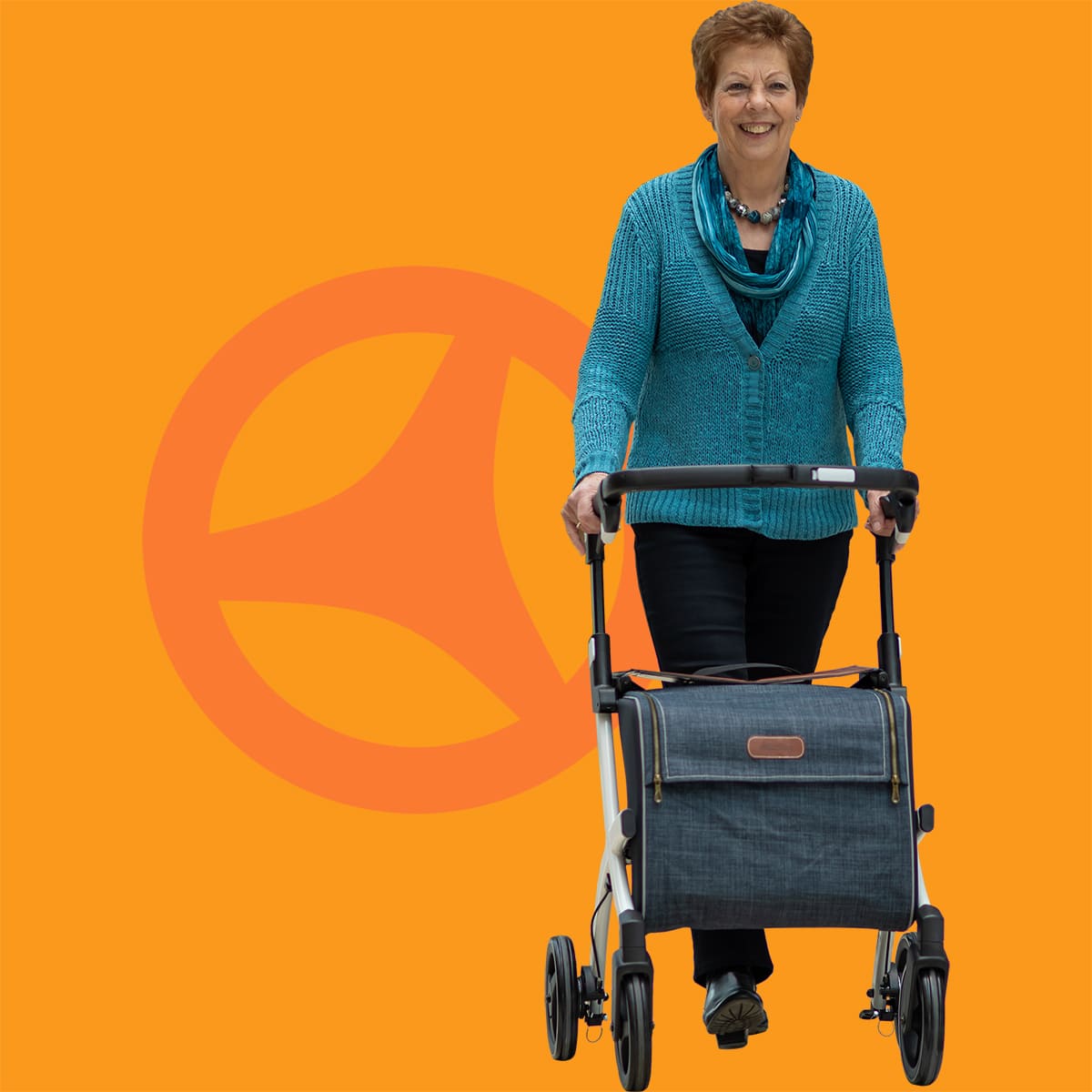 Not just for seniors
Adaptable rollators for diverse mobility needs
Our range of rollators comprises two adaptable products, the Rollz Motion and the Rollz Flex, designed to cater to changing mobility requirements over time. These two rollators are designed to meet the needs of a wide variety of individuals, from seniors experiencing mobility challenges due to aging to young people with rare diseases or neurological conditions, as well as those who require support during rehabilitation after an accident or traumatic injury. The versatility of features and options contributes to Rollz's sustainable mission by offering a single product for a complete mobility cycle.

Our future developments will include add-ons that enable users to access valuable data on their walking behavior and frequency. This will encourage physical activity and potentially help to mitigate neurological conditions.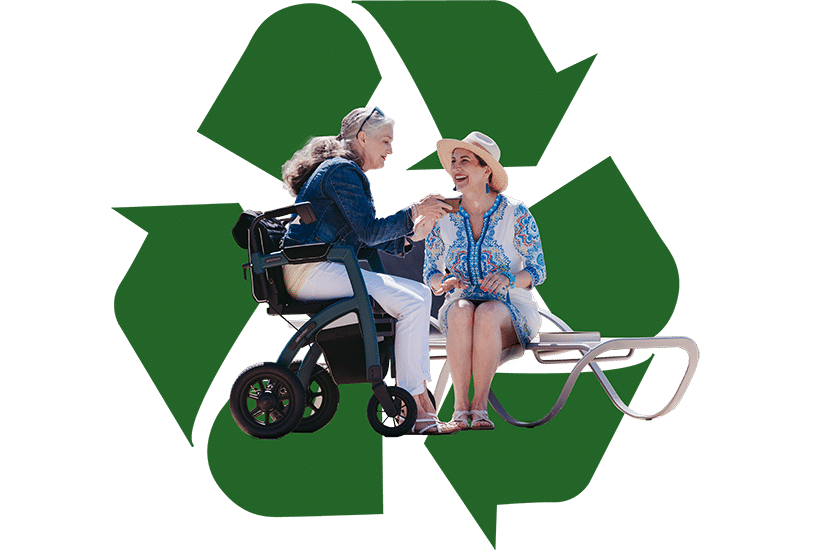 Shop. Sell. Sustain.
Second-hand market
At Rollz, we believe that everyone deserves access to quality mobility aids, regardless of their financial circumstances. Although we have already taken steps to make our rollators accessible through affordable pricing, we understand that some individuals may still face financial barriers.
To address this issue, we are exploring the possibility of creating a marketplace platform where people can re-sell their Rollz rollators. By doing so, we aim to make our rollators more affordable and accessible to a wider range of individuals, while also extending the lifespan of our products and fostering a vibrant community.

If you own a Rollz rollator and would like to sell it, please fill in the contact form below, and we will connect you with potential buyers.
Sustainable practices
The journey towards building a more sustainable future
Rollz is a proud member of InMarket, a group that values sustainability as a key factor for both future progress and business success. One of its members, AquaFox, specializes in water-saving systems for the catering industry. In the last decade, AquaFox has managed to save a staggering 10.7 billion liters of water in the Netherlands and Belgium alone. In addition, our group member Ultraknee has developed an innovative knee protector for physical workers that is both durable and effective.

We believe that by gradually working together, we can lay a solid foundation that benefits everyone and helps us move towards a more sustainable world.