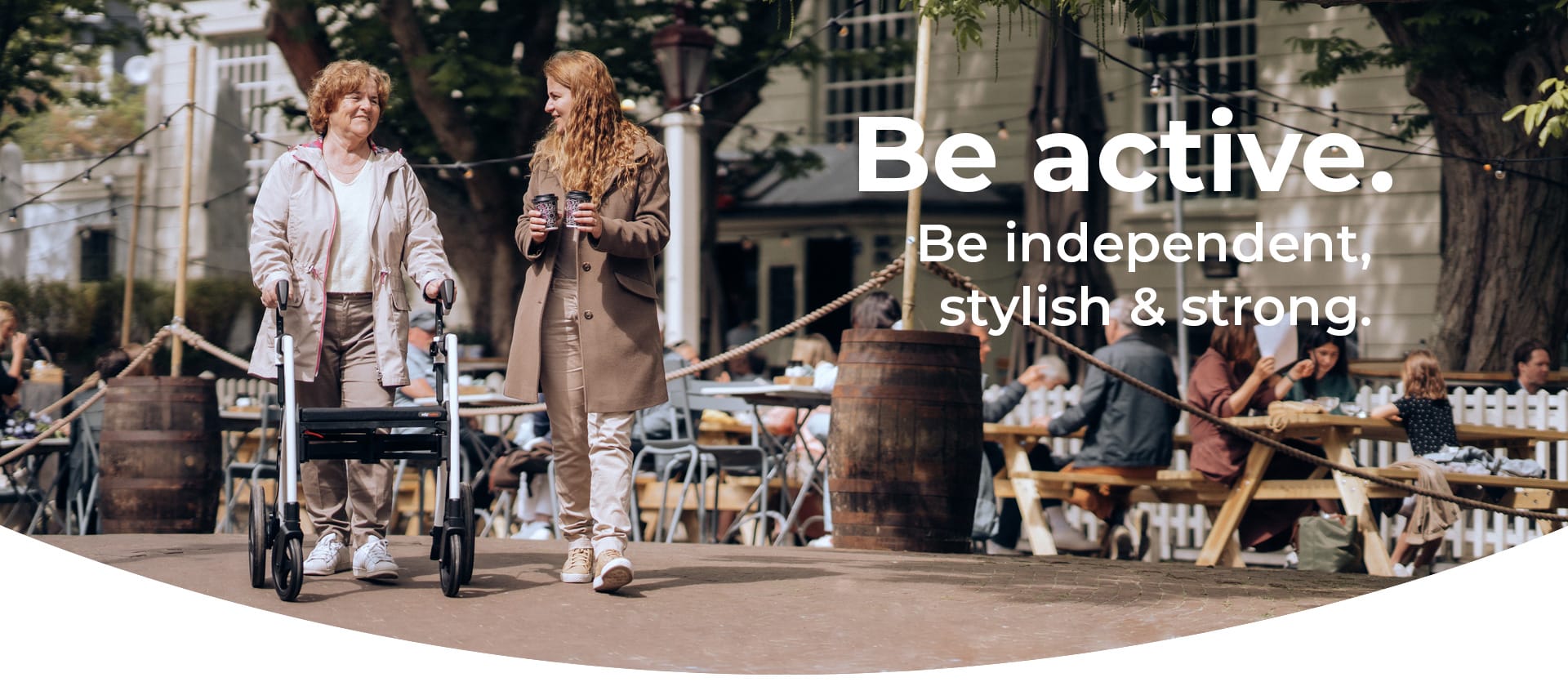 There is a Rollz rollator for every adventure. Whatever your needs, we have one to help you reach any corner of your world with confidence and comfort.
Discover the best rollator and wheelchair in one
Transforms effortlessly from one to the other within seconds
With the Rollz Motion you always have the right mobility aid at hand: a modern rollator when you feel like walking and a wheelchair when you need to rest but want to keep going. This way you will still be able to take part in all activities, even when you have reached your walking limit. Simply unfold the wheelchair package, attach the footrests and turn the handles around. Once you are rested, transform it back and use it as a walker again.

This innovative combination allows for stable, upright and comfortable walking both indoors and out.

Discover

Looking for the perfect rollator but unsure which one suits you best? Call our dedicated UK representative today for expert guidance and personalized recommendations!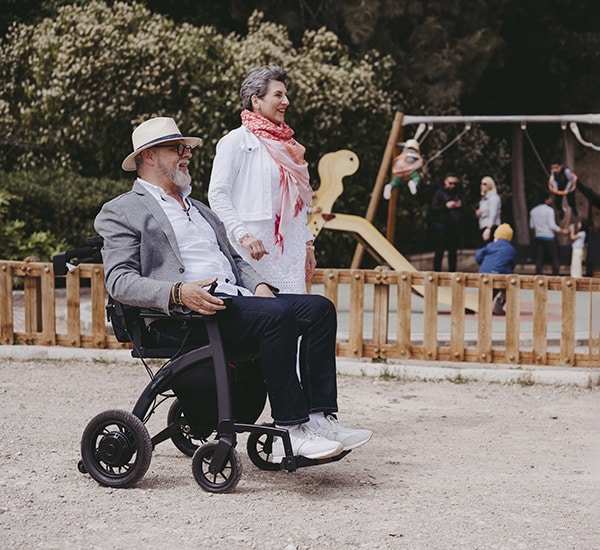 Meet the future of independence!
Practical solution for different stages of decreased mobility
The Rollz Motion Electric is a rollator, transport chair, and electric wheelchair all in one. Whether you need support while walking, a place to rest, or a way to travel independently, this mobility aid has got you covered.
The rollator option provides stable support while walking, making it easier for you to get around and enjoy your favorite activities. When walking becomes difficult, simply attach the wheelchair package and continue moving safely and comfortably seated. And with the electric system, you can enjoy the convenience of a motorized wheelchair, giving you the freedom to travel anywhere you like, at any time.
The Rollz Motion Electric is a sustainable solution for various mobility needs, whether you require occasional support or use of a wheelchair. This device is designed to meet your needs so that mobility limitations won't hold you back!

Discover
Walking makes you stronger
Continue your daily activities while improving your mobility
The idea behind our thoughtful design is to allow you to walk longer and more often than are used to, having full confidence in yourself and the stability of your rollator. You will be more self-reliant and may also start to enjoy moving more. This has both physical and mental benefits.

Our modern rollators are easy to push and maneuver, allowing to get the most out of your holiday or shopping trip. Thanks to your rollator, you can enjoy your friends' parties or family events again without needing extra help".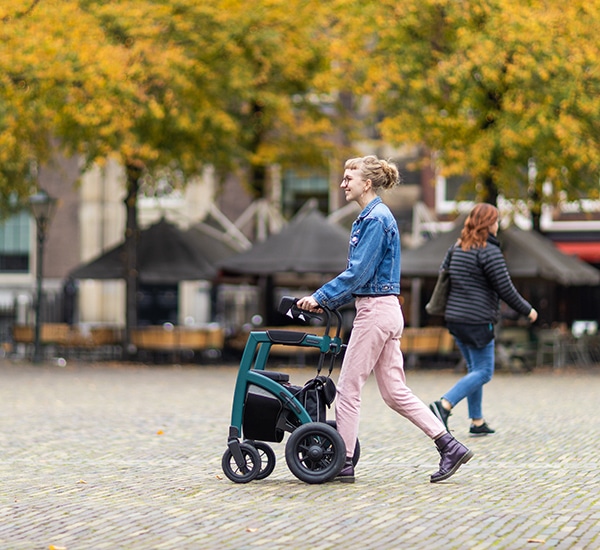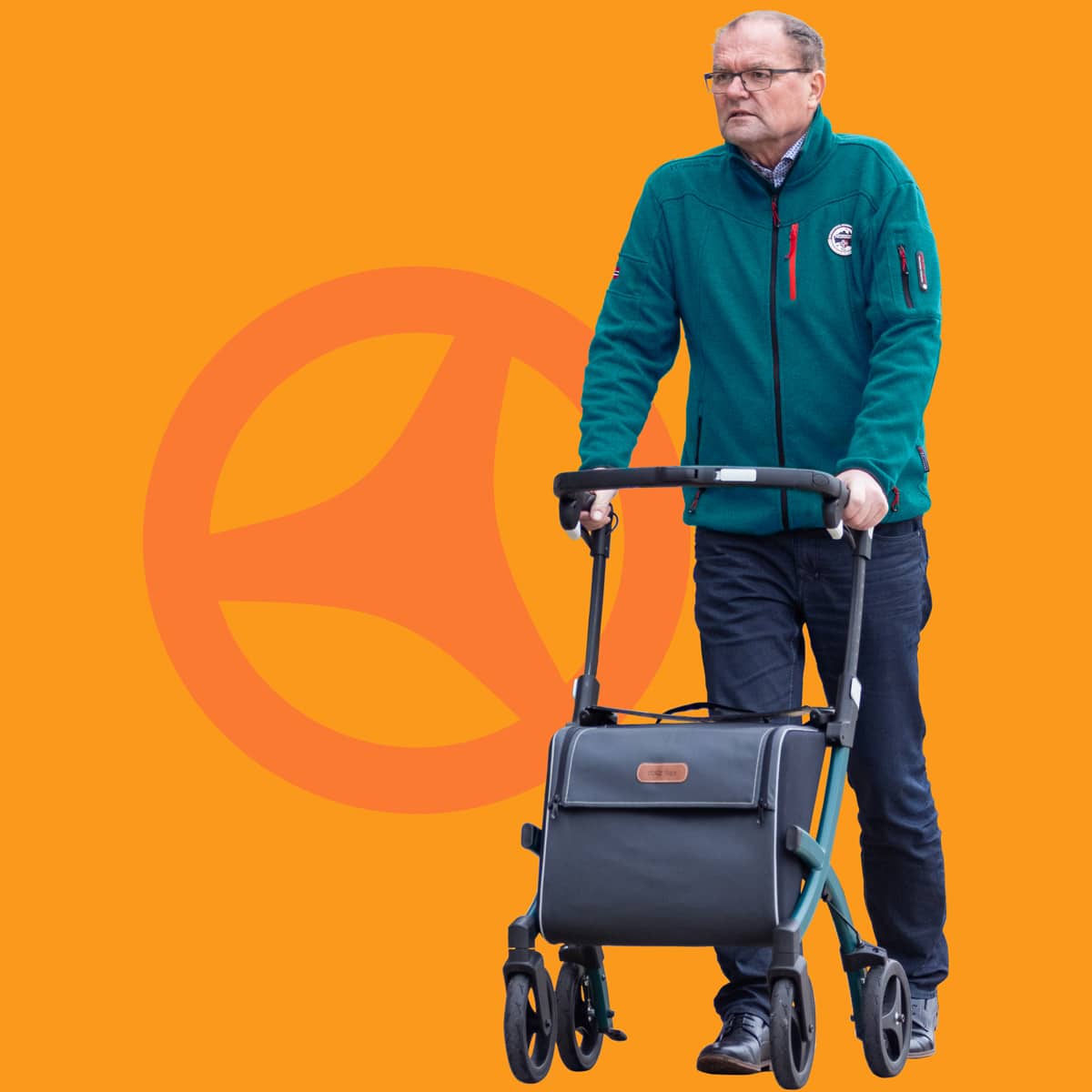 Lightweight and easy to maneuver
Multi-support options
The innovative round push bar of the Rollz Flex allows you to steer the rollator with one hand and open the door with the other. For walking stability you can lean on it with your full weight. The bar position can be adjusted according to how much support you need in a given moment.

Rollz Flex is a reliable shopping partner thanks to its large capacity bag. Even with the bag full of groceries, the modern rollator remains easy to steer due to its smart gravity point. The wheels are set closer to each other to allow a tight turning circle which comes in handy in narrow spaces.

The Rollz Flex 2 now has more frame colours, a luxurious shopping bag and softer tyres for extra comfort.

A sustainable choice
Modular design for long-time support
Rollz rollators are designed with modular adaptability in mind, allowing people to maintain their independence as their mobility needs change.

This innovative design not only provides long-term value for the user, but also has a positive impact on the environment. As the user's needs change, the rollator can be customized with new technologies to meet their mobility needs, extending the lifetime of the device and reducing waste. Investing in a Rollz rollator is not only good for the user, but also good for the environment.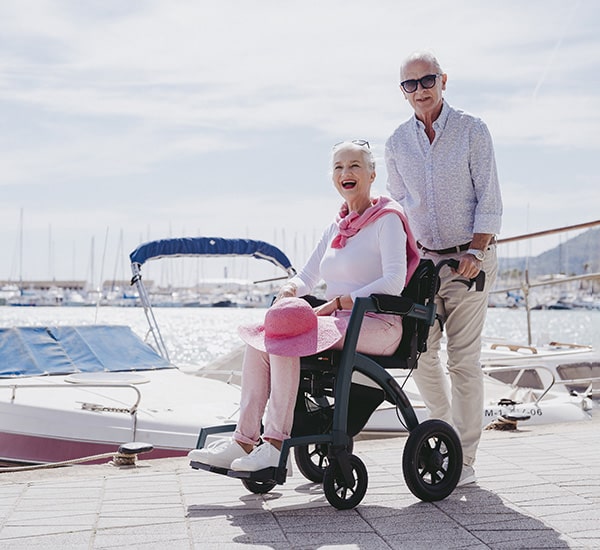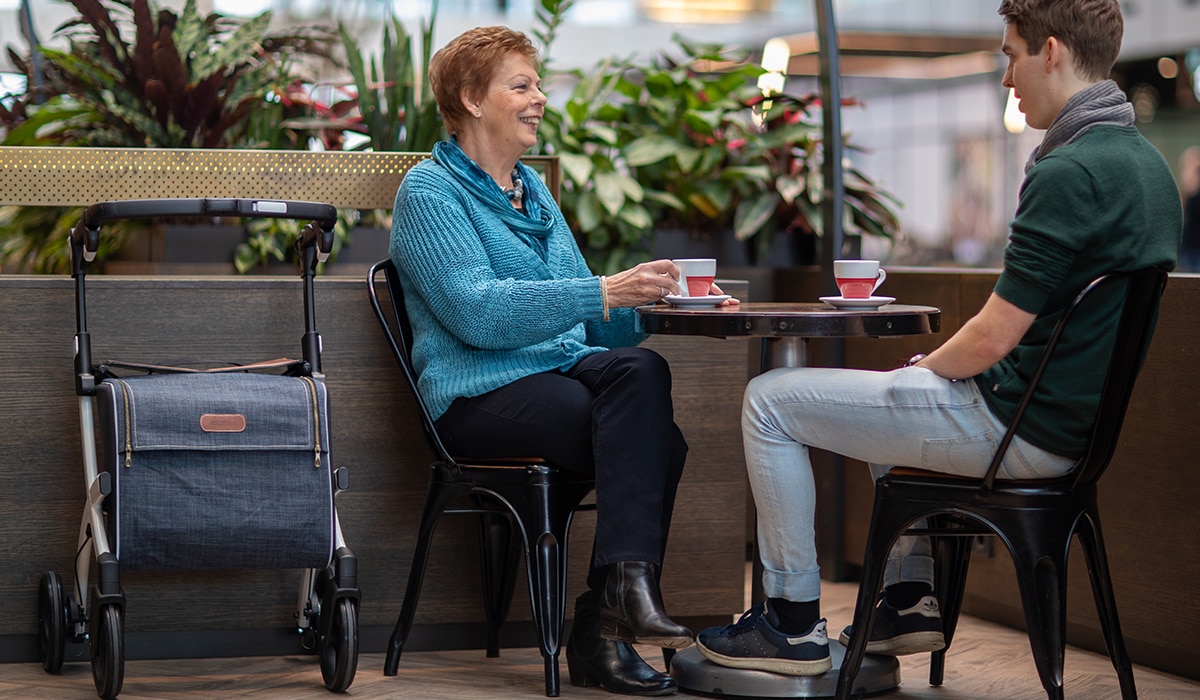 Dutch design. Premium quality. No compromise.
High-quality and durable materials
Designed by groundbreaking Dutch kinetics engineers, our modern rollators have proven in the past ten years to be exactly what we've wanted them to be: complete, compact, stable, safe and adaptable, to make you want to go out more and with confidence. Rollz rollators are built from quality materials, to last for as long as you need to use them.
When using a rollator every day, you need to be able to fully rely on it as it is your outside companion. We have raised the bar when it comes to rollators because we wanted to develop products to meet our own high standards. Over the years we've made constant improvements to our designs based on user feedback.
Award-winning rollators with a modern design
A rollator should be 100 percent comfortable, safe and light to steer, but it should not just look functional. Just like your glasses, a rollator needs to fit your style. We want your rollator to motivate you to go out more, that's why our Rollz design rollators have a slick, modern look.
All these features are successfully merged into the design of our walking aids. The Rollz Motion has won leading prizes: the Red Dot Design Award and the iF Design Award 2012. In addition, Rollz International has been awarded the Most Innovative Mobility Products Design Company 2020.
The ultimate walking experience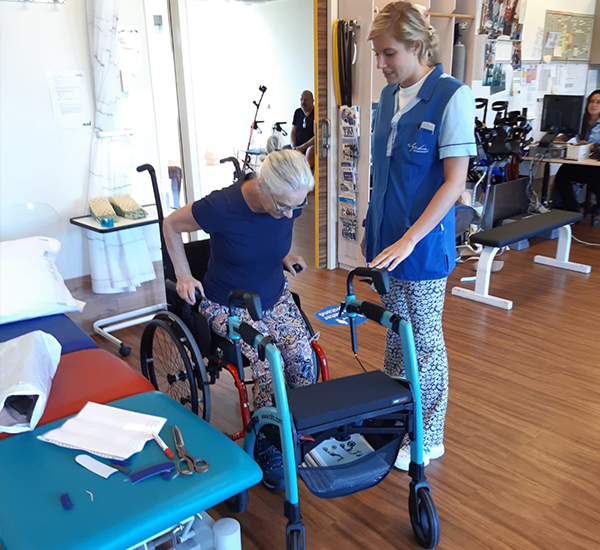 Rehabilitation after an accident or traumatic injury
After an accident, surgery or trauma you might need a rollator that could support your rehabilitation process. A rollator that takes obstacles away and helps you to recover by motivating you to move more, without adding unnecessary pressure on your energy. Rollz rollators do exactly that, becoming your secure and trusted walking ally.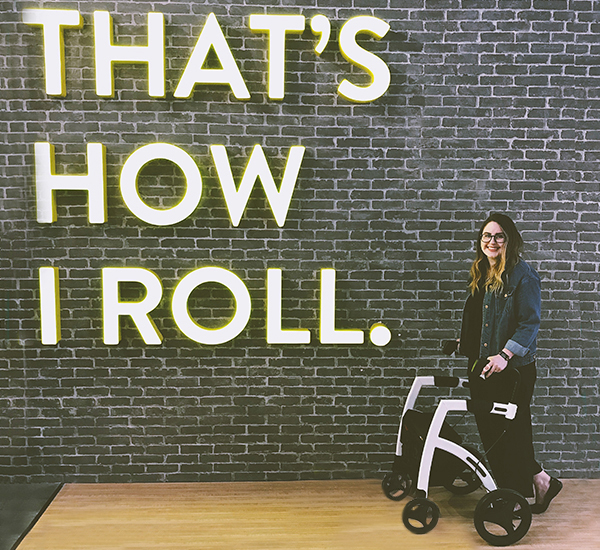 Living with Ehlers-Danlos Syndrome
'For years I was using canes and several different types of crutches, but my needs were changing so quickly that I couldn't keep up with what mobility aid I needed to use when. I couldn't leave the house with approximately seventy-five different mobility aids because I only have two hands. I felt it was time to try something different, to see if I could gain some sense of freedom back.'